Latest Posts
Subscribe to this blog's feed

My Scentsy Candle Blog...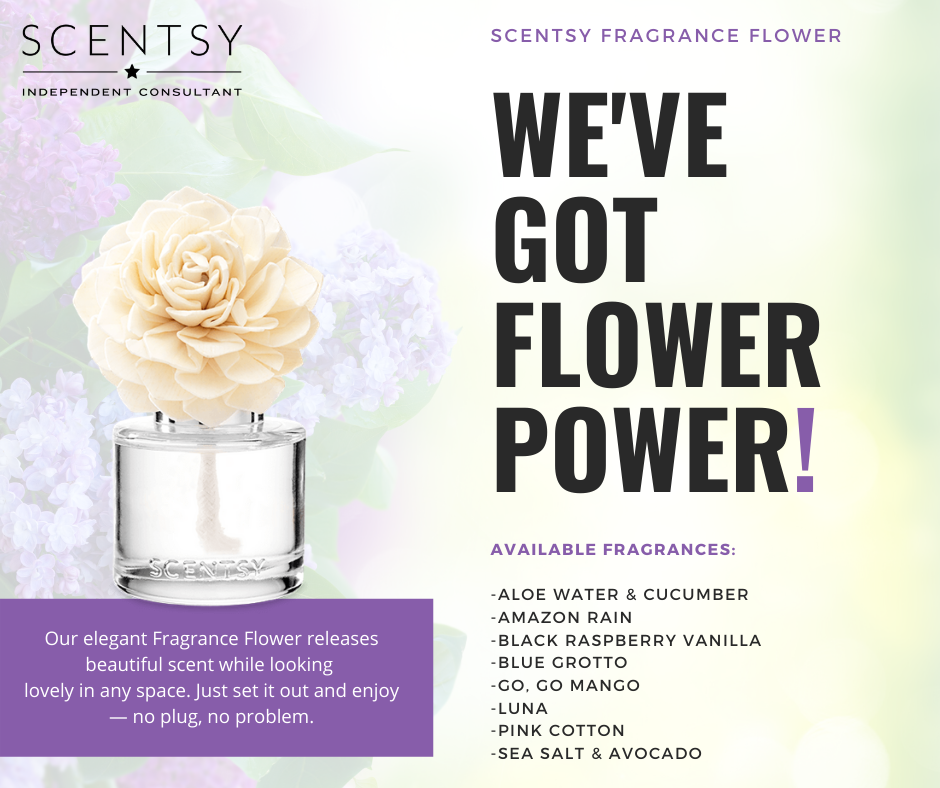 Hello Friends,

I wanted to share with you one of our many popular Scentsy products, the Fragrance Flower. What I love above this product is the beautiful design and how easy it is to have fragrance in just about any place.

If you are not familiar with the Scentsy Fragrance Flower jump on over to this page for a quick video!

I hope each of you are doing well and planning for a wonderful summer. Let's get out an enjoy the sunshine!

Diane Drayer
Independent Scentsy SuperStar Director
Be the first to know about new roducts and take advantage of my personal specials
by joining my exclusive VIP Group - Join Here!