Latest Posts
Subscribe to this blog's feed

My Scentsy Candle Blog...
Monday, September 16 2019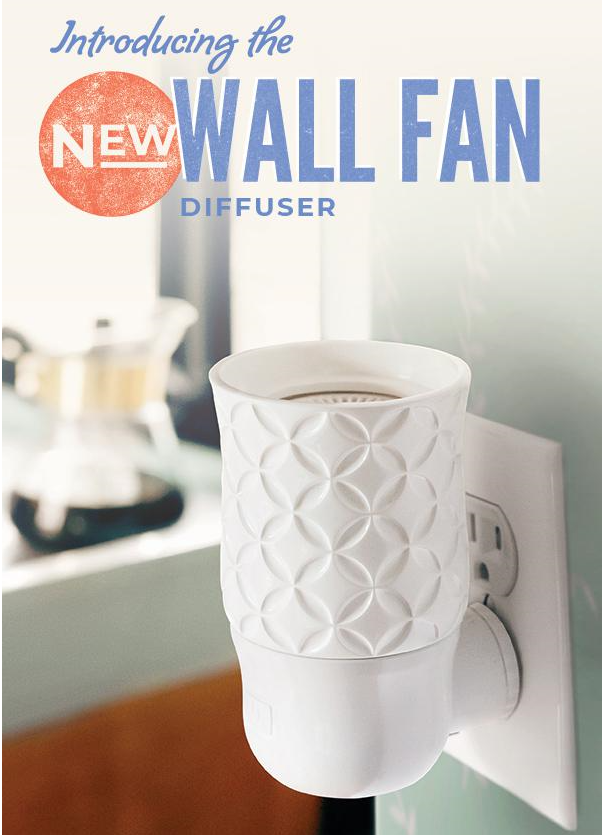 Hello, Everyone,
Scentsy recently launched their new Wall Fan Diffusers. They are similar in many ways to our plug-in Mini Warmers. The key difference is they do not use Scentsy Scent Bars, but rather our Scentsy Go Pods. This is a cool feature which prevents wax spills! So if you have a location in your home where you would like to have fragrance without the worry of wax, the Wall Fan Diffuser is perfect! Just drop in a Scentsy Go Pod or two and let it go to work for you releasing fragrance in your home. I do believe this new addition is best for small places like entry ways, master baths, small bedrooms, campers and such.

You can see them online here!

Have a great week!

Diane Drayer
Independent Scentsy SuperStar Director
Wednesday, September 11 2019
Hello, Everyone,
I wanted to mention how much I love the Scentsy Whiff Box! It is filled with surprises every month. It's a great value and a good way to try products you may have been curious about.

Check out the Whiff Box here!

Happy September!

Diane Drayer
Independent Scentsy SuperStar Director
Sunday, September 08 2019
Hello, Everyone!
I am so excited for the new fall and winter Scentsy products. We had such a demand for one of our Harvest warmers it sold out in 10 minutes. Scentsy has products they are loved and still in demand!
To view our fall products: https://diane.scentsy.us/
I love the new Pumpkin Spice warmer!
And if you ever have wanted to do what I do, Scentsy is offering our Anniversary Starter Kit for $15 US / $20 CAD. Find out more here!
Happy Fall!
Diane Drayer
Independent Scentsy SuperStar Director